The Samuel's Gorge Story
Samuel's Gorge is a mosaic of dreams, with a principal philosophy of people and place.
​Samuel's Gorge was established by winemaker Justin McNamee in 2003. Housed in an 1853 built farm shed, the winery and cellar door sits atop a ridge. Our winery overlooks the spectacular Onkaparinga River National Park to the North, and to the South, the ocean.
The Samuel's Gorge label is an impression of the rugged landscape that is viewed from the winery; look closer and see our storyboard within the tiles. At Samuel's Gorge we focus on five key varietals; Grenache, Shiraz, Mourvèdre, Graciano and Tempranillo.
The wines of Samuel's Gorge are crafted by hand and reflect the landscape in which we work. We reference history for texture, complexity and harmony. We engage patient techniques, utilising indigenous yeast, ensuring our ferments are long and slow. Our winery is under the cover of a lean to and at night a ceiling of stars. Visitors to Samuel's Gorge are welcome to see our process during harvest, in late summer.
​Driven by aromatics, texture, silkiness and intrigue our wines are great to drink now and yet have structural support and intensity that ensures they cellar well. Samuel's Gorge wines reflect the unique vintage conditions and represent the personality and the imagination of the makers.
Justin McNamee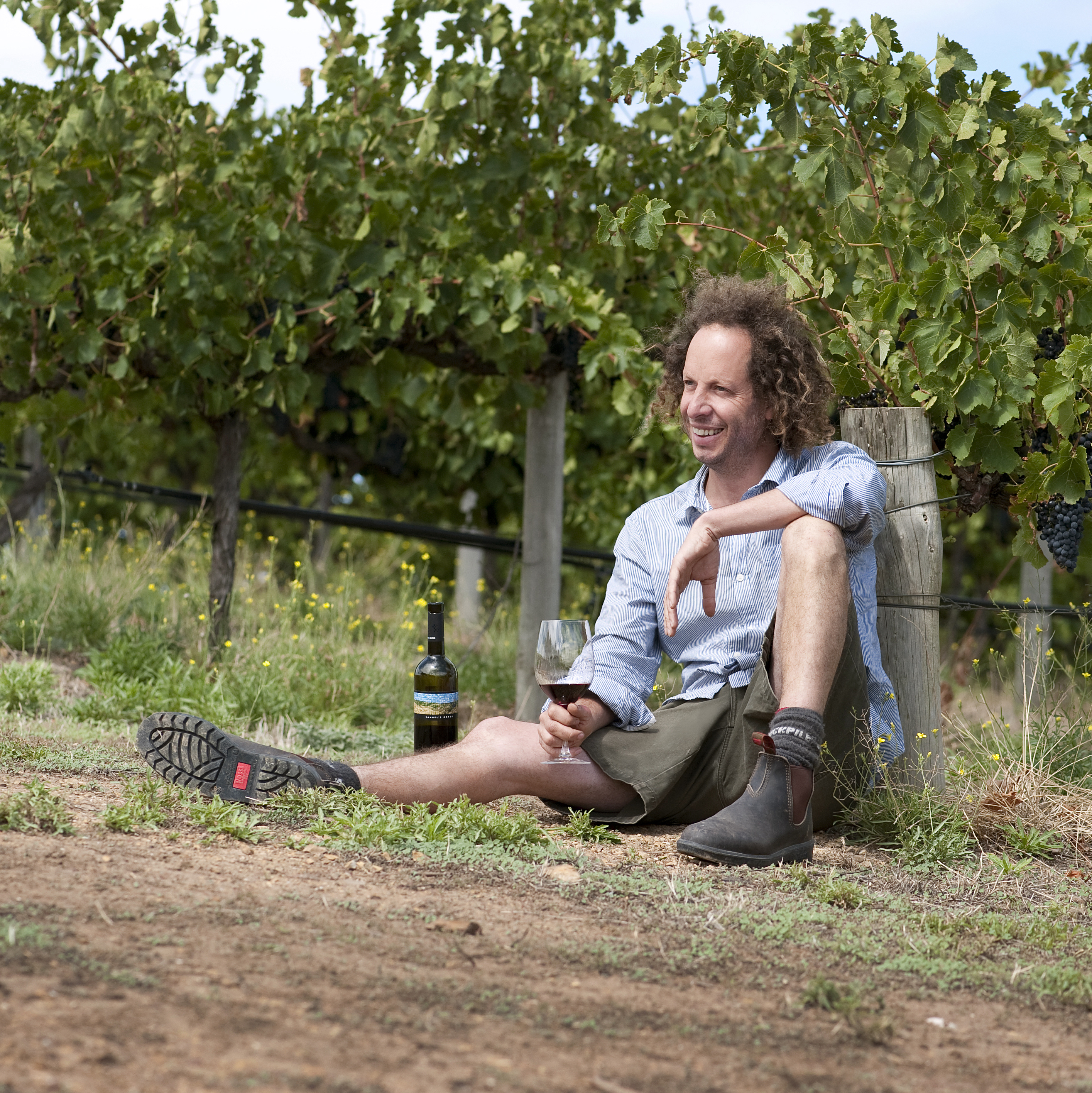 Wine Maker
After spending time with wineries in the Yarra Valley, Central Victoria and overseas, Justin arrived in McLaren Vale in 1996, to join the wine team at Tatachilla.
His intention was to get a taste of the Vale before continuing his wine odyssey. He declares that he quickly fell in love with the personalities, the landscape and the diverse richness that the region offers, in both wine and wine life. Eight vintages later in December 2003, he departed Tatachilla and relocated to a peaceful old barn on top of a hill, a place we call Samuel's Gorge.
"Our mission at Samuel's Gorge is to create a culture that is warm and welcoming; where customers can experience the craftsmanship of wine firsthand; a creative space where personalities can shine through the wine." Justin's focus was to work with grape varieties that are best suited to the diverse geology, the maritime climate and the proven wine history in McLaren Vale. "We work with grapes that thrive under our immense blue sky and those that are well placed at the table of a regional gathering. Varieties that can best express our rustic barn charm; Grenache, Tempranillo, Graciano, Mourvedre and Shiraz."
At Samuel's Gorge Justin untilises the tools and experience that he has gathered over the years to craft wines with intrigue, focus and detail; wines that effortlessly bring a smile to your face.
Zack Dowd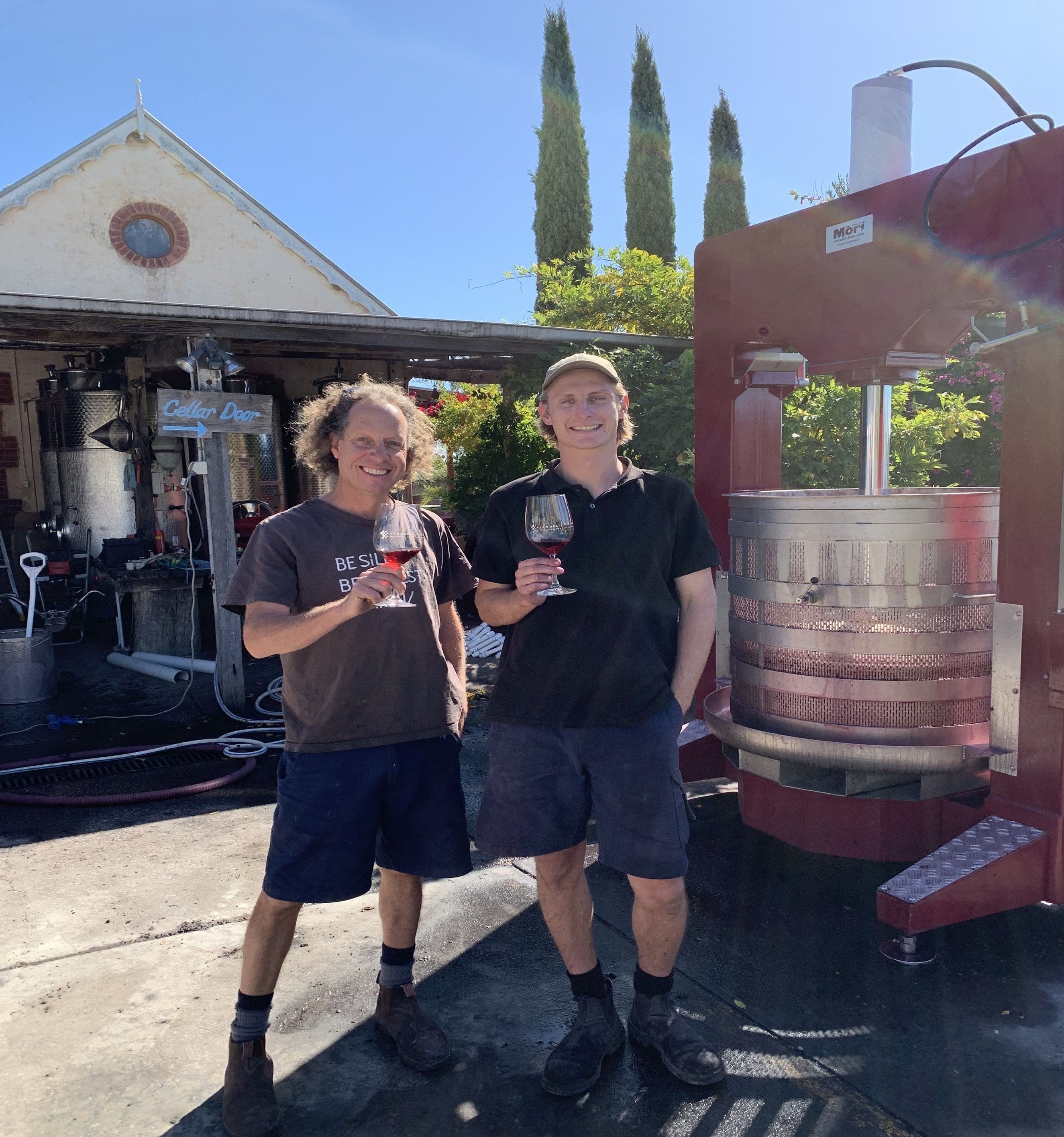 Wine Maker
Zack is the newest addition to the Samuel's Gorge team (if you don't count the Ferrari-red basket press that we got this vintage).
He is a local -through and through, with a big love for surfing and live music. He comes to us after working in the Cellars, vineyards and Cellar Doors of a few of our local favourites. He has also done a couple of cool climate vintages in the Apple Isle, Tasmania.
Zack's work ethic, cellar experience and innate understanding of wine in McLaren Vale, make him an asset to Samuel's Gorge. On the blending bench he focuses on the more textural aspect of wine, picking up on the nuances and taking a wholistic approach to tasting and flavour-making.
He's the king of curling hoses and an absolute whizz on the forklift, please give him a wave next time you see him hard at work in the outdoor winery.