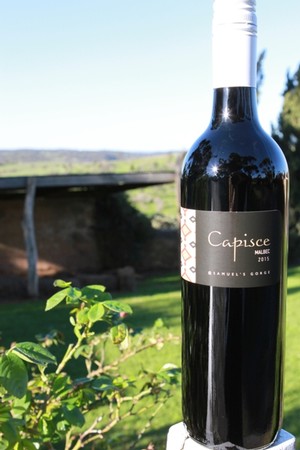 2015 Capisce Malbec
Seemingly a forgotten grape, this offering will have you questioning why there isn't more Malbec around.
Splash a hefty drop in your glass and be mesmerized by it's deep violet and inky boot polish colour. The nose offers lush fruit including raspberries, cinnamon, all spice and watermelon rind. Beyond all that lies the aroma of an old strap of liquorice.
The palate is both generous and friendly, with sturdy tannins and loads of ripe red fruit. This wine is sure to make you smile.