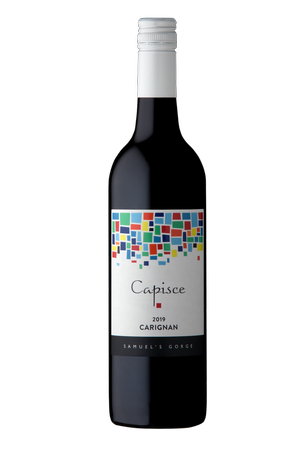 2019 'Capisce' Carignan // Dozen
SOLD OUT

Carignans origins lie in the picturesque, sun-drenched Priorat region of north-eastern Spain. Here in McLaren Vale the late ripening Carignan is well and truly at home under our blue sky. It was really only a matter of time before it found its way back to the little old barn on the hill.
Floral and lifted, the aroma of ripe bramble fruit rises with caraway, cinnamon and dried herbs. The wine delivers with juicy blackberries bursting in unison with bright acid and crunchy tannins followed by pepper and allspice.
The wine finishes curiously savoury after the initial flurry of fruit, deserving of a food pairing from its Spanish roots: tortilla de patatas by Chef Brad Sappas at Comida in Hahndorf, a potato and onion omelette, rumoured to have been originally created by a poor farm wife, to feed an unannounced guest.
Prefer to order by the half dozen? Click Here!