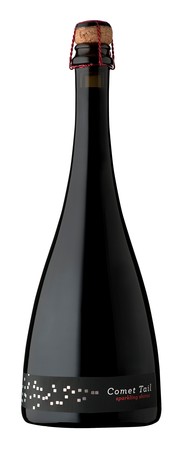 2014 Comet Tail Sparkling Shiraz
The epitome of romance in a bottle; traditionally made, bottle fermented, liquored with rare muscats and ports and a result of contemplative devotion to this trade. Reminiscent of a rich Cornetto swirl, chase the surprises and delights offered up by this beautiful sparkling Shiraz. With a starry spray of fine beads dancing from the base of the glass, the Comet Tail sparkling is a must have for any celebratory table.
As the wine splashes into your glass it erupts with a spectacular aubergine mousse. The aroma is an intricate assortment of black berry fruits, liquorice and coffee beans. There are many twists and turns as you savour the wine, alluding to exotic wild herbs that compliment the stewed Satsuma plum that is ever so slightly studded with peppercorn and clove. This wine is handcrafted in every sense of the word. The complex and structured base wine is enhanced by traditional bottle fermentation and bottle ageing before being disgorged.
2015 Vintage available Spring