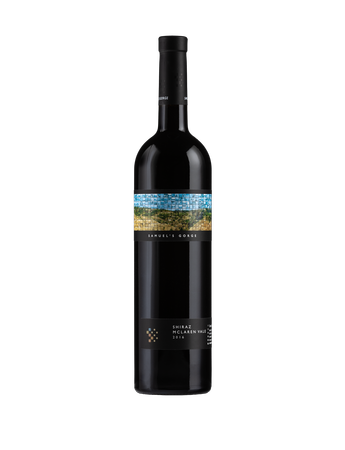 2016 Shiraz

There is a special and particular joy in looking at a new wine and seeing its potential. The cool nights and long warm days of the 2016 vintage provide elegant tannins and longevity. However, we should not make the mistake of relinquishing all great wine to the cellar as this Shiraz brings immediate pleasure, also.
In this wine we see vibrancy, vivid colour and warm earth characters - distinctive traits of our region. Vines arch with blue skies and are cooled by gulf breezes. Scents of tar, leather and liquorice abound, with tones of dark bitter chocolate and coffee. Shimmering acidity lingers as the flavours are pulled along by the textural tannins.
Enjoy with charred eggplant, drizzled with tahini, lemon and chopped flat leaf parsley. If by chance you manage to cellar this captivating wine, there will be bountiful rewards as this one is a stayer.

Time in tomb: 12+ years