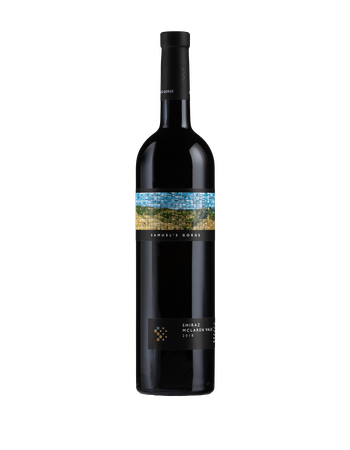 2018 Shiraz

Shiraz is endlessly fascinating; there are many interpretations of this great grape from region to region, producer to producer. The endless blue skies, bright, white light and ancient soils of McLaren Vale provide us with the ideal platform for creating this harmoniously complete wine.
The aromatics have what is now a trademark Samuel's Gorge spectrum at its core. While black bramble fruits immediately engage you; it is essentially savoury, with hints of black pepper, worn leather and dried sage that weave their way through the olfactory like the curling tendrils of the wild sweet pea that adorns the winery garden in the cooler months.
Detailed flavours mirror the aromatics, giving rise to plump dark fruit and baking spice. The mid-palate weight is beautiful, and the tannin is fine and mouth-filling. Layers of texture, freshness and intrigue - beautifully stitched together into a silky cloak of flavour.
Enjoy with kangaroo fillet and oxtail ragu, served with broad beans and heirloom carrots with caraway.

Time in tomb: 12+ years