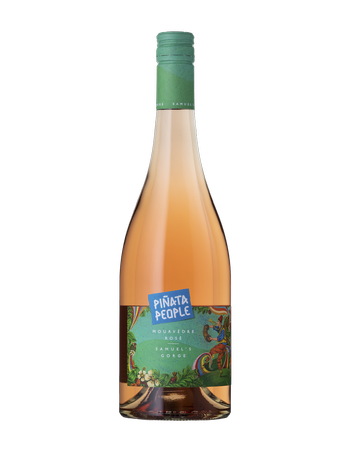 2021 Mourvèdre Rosé
This playful new rosé from Samuel's Gorge is the perfect springtime drink. Dry and textural, this wine is made with occasion in mind.
Mourvèdre is a grape that we are very fond of here at Samuel's Gorge. It often lends itself to spice-laden and structural red wines, but as a rosé, this translates to a textural, fuller style, bursting with floral notes. The Piñata People Mourvèdre rosé is expressive and complex and impossible not to drink now.
Enjoy this on a boat, with your fishing line dipped into the ocean, and views of nothing but blue horizon.