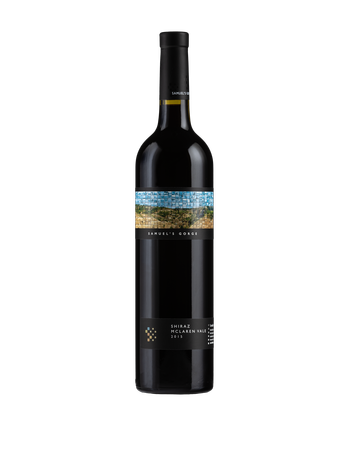 2015 Shiraz

Perhaps our most silky Shiraz yet. The nose has a potent lift of liquorice and blackberry fruits. Such a decadent generosity balanced by savoury licks of black olive tapenade and spiced blood sausage. 2015 Shiraz is a wine of grace. Bequeath it to your kids, or drink it before they get their hands on it.
It may be true that in our place we talk less about Shiraz; we ought to give it more air time. It seems that it has charm without embellishment.
We have turned our hands at more Shiraz than any other single grape variety. It is a variety that reins over our province and for that matter, most regions in South Australia. Its magnitude in accessibility ought not to be confused with magnitude of fruit flavour. It has charmed the world because it delivers concentration but concentration on a multitude of levels.
The 'Holly Nelly' factor: the nose has a potent lift of liquorice and blackberry fruits. We embrace the mulberries that continue to be a signature of our own estate block and then we build from there. In order to balance the natural sweetness of these berry fruits the wine weaves in savoury of black olives and baccalà with ancient sticky balsamic. Our rustic house style always comfortably returning to a savoury spectrum.

Time in tomb: 10+ years